Please note that this information is intended for Dental Professionals only.
Product Information
Protective eyewear.
The nose bridge is made of medical grade silicone, reinforced with stainless steel, giving it maximum adjustment for comfort, stability and suitability for all facial characteristics.
Resilient, water repellent coating to protect the polycarbonate lens.
Enhanced scratch, fog and solvent resistance on both sides of the lens.
Please contact us on sales@owwarehouse.co.uk
 for further details.
Available in a variety of formats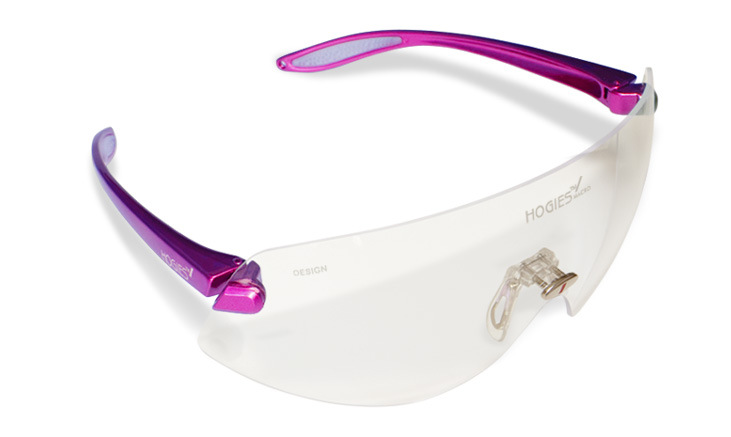 Hogies Eyeguards
OW108078 Hogies Plus Macro Black
OW108079 Hogies Plus Macro Purple
OW108080 Hogies Plus Macro Gold
OW108081 Hogies Plus Macro Red
OW108082 Hogies Plus Macro Blue
OW109903 Hogies Plus Eyeguard Orange Temple-bar
OW109904 Hogies Plus Eyeguard Soft Pink
OW109905 Hogies Plus Eyeguard White
OW109906 Hogies Plus Eyeguard Light Blue
OW109907 Hogies Plus Eyeguard Zebra
OW108083 Hogies Plus Eyeguard Black
OW108084 Hogies Plus Eyeguard Blue
OW108085 Hogies Plus Eyeguard Purple
OW108086 Hogies Plus Eyeguard Fluorescent Pink
OW108087 Hogies Plus Micro Blue
OW106536 Hogies Eyeguard Orange Tint
---
Hogies Patient Protection
OW108076 Hogies Plus Micro Grey Mirror Tint
OW108077 Hogies Micro Vermillion Tint
OW108091 Hogies Plus Macro Brown 65 Tint Black
OW108092 Hogies Plus Macro Grey 85 Tint Black
---
Hogies Sunguards
OW108088 Hogies Plus Sunguard Gry/prpl/revo
OW108089 Hogies Plus Sunguard Ylw/blu Flash
OW108090 Hogies Plus Sunguard Vermillion
---
Accessories
OW105970 Mediview Polycarb Lens Reg 1×10
OW105912 Hogies Fibre Bag
OW108866 Hogies Black Travel Case OW106247 Hogies Rimless Rx Integrator
1076777 Hogies Mediview Magnetized Lens
1109441 Hogies Voodoo Lens
1109440 Hogies Yna Super Led Light
1109441 Hogies Voodoo Lens
OW105974 Keeler Triple Articulated Pantographic Link
1079493 Orascoptic Triple Articulated Link
1082480 Zeiss Prismatic Hinge
1082481 Nuview Loupe Led Integrator/shield
OW106246 Surgitel Current Triple Hinge
1082483 Surgitel Galilean Triple Hinge
OW105971 Mediview Asian Bridge
OW105972 Mediview Anglo Bridge
OW105973 Mediview Mediterranean Bridge
Hogies Mediview Loupe Frames
OW105584 Hogies Frame Matt Black (Non Prescription)
1070481 Hogies Frame Bronze (Non Prescription)
1070479 Hogies Frame Blue (Non Prescription)
1071872 Hogies Mediview Gloss Black
1071875 Hogies Mediview Green
1071877 Hogies Mediview Pink
1071880 Hogies Mediview Metalic Blue
1073484 Hogies Mediview Smoke
1071882 Hogies Mediview Red
1077687 Hogies Mediview Purple
1077688 Hogies Mediview Yellow
---
Hogies Miniscope Loupes
OW110056 Miniscope Propac 2.5x Loupe
OW106122 Miniscope Propac 3.0x Loupe
1077675 Miniscope 2.5x X 42cm Loupe
1077685 Miniscope 3.0x X 42cm Loupe
---
Hogies Maximeyes Loupes
1092486 Smoke Hogies/me 2.5x X350mm
1092491 Smoke Hogies/me 2.5 X400mm
1092492 Smoke Hogies/me 2.5x X450mm
1092493 Smoke Hogies/me 2.5x X500mm
1092494 Smoke Hogies/me 3.5x X350mm
1092495 Smoke Hogies/me 3.5x X400mm
1092496 Smoke Hogies/me 3.5x X450mm
1092497 Smoke Hogies/me 3.5x X500mm
1092498 Smoke Hogies/me 4.5x  X  350mm
1092499 Smoke Hogies/me 4.5x  X  400mm
1092500 Smoke/hogies/me 4.5x X 450mm
1092501 Smoke/hogies/me 4.5x X 500mm